At San Diego Psychological Center, Inc. we are committed to upholding the highest professional standards in the field of psychotherapy. In an effort to meet that objective, our program and our treatment team members maintain a multitude of professional affiliations and associations. This includes, but is not limited to the following:
Theravive is a network of therapists and counselors ready to meet your personal and family needs. Theravive's mission is to facilitate a rapid connection between an individual in need of help, and qualified therapists who can provide counseling.
National Association of Addiction Treatment Providers (NAATP) is the leading voice of addiction treatment providers with a mission to provide leadership, advocacy, training, and other member support services to assure the continued availability and highest quality of addiction treatment.
American Psychological Association (APA) is the largest scientific and professional organization representing psychology in the United States with a mission to advance the creation, communication, and application of psychological knowledge to benefit society and improve people's lives.
California Department of Social Services (CDSS) is the state agency responsible for the oversight and administration of programs serving California's most vulnerable residents.
American Association of Marriage and Family Therapists (AAMFT) is a professional association leading the way to increase understanding, research, and education in the field of marriage and family therapy, and ensuring that the public's needs are met by trained practitioners.
California Association of Marriage and Family Therapists (CAMFT) is an independent, state professional organization with chartered chapters in various locations throughout California. CAMFT represents the interests of licensed marriage and family therapists; advances the profession as an art and a science; and maintains high standards of professional ethics.
Mental Health Rights Coalition (MHRC) is a not-for-profit organization that encourages and empowers the voice and participation of consumers in the mental health system.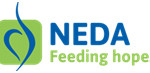 National Eating Disorder Association (NEDA) is a leading national non-profit organization providing referrals, support, prevention, conferences, and newsletters on and about eating disorders. San Diego Psychological Center, Inc. supports NEDA's mission and toolkits for teen eating disorder treatment of bulimia nervosa, teen anorexia nervosa, and teen binge eating disorder.

Mental Health America (MHA), , is the leading advocacy organization that works to inform, advocate, and enable access to quality behavioral health services for all Americans.
American Society of Adolescent Psychiatry (ASAP) is the leading network and specialized community of psychiatrists and other mental health professionals who are dedicated solely to the mental health of adolescents through education and professional development.
California Association of Alcoholism and Drug Abuse Counselors (CAADAC) is the largest drug and alcohol counselor certification organization in California setting high standards in the field of alcoholism and drug abuse treatment and treatment management.
Anxiety and Depression Association of America (ADAA) is a national organization providing education about, supporting research into, and referrals for treatment of a range of anxiety-related disorders including adolescent anxiety disorders, adolescents general anxiety disorder, adolescent social anxiety disorder, adolescent panic disorder, adolescent post-traumatic stress disorder (PTSD), adolescent obsessive-compulsive disorder, and adolescent phobias.
National Alliance on Mental Illness (NAMI) is the nation's largest grassroots mental health organization dedicated to building better lives and care for those living with mental illness.